Grand County COVID-19 Information
We look forward to welcoming you to Grand County to enjoy the ample activities to enjoy in the great outdoors!  Please take a moment to review the websites below before traveling and let us know if you have any questions!  Please review the latest restrictions and requirements for Short Term Rentals in the Grand County Lodging Playbook.
Official Grand County COVID-19 Webpage
Know Before You Go- How you can help protect our mountain community.
Covid-19 RMG Timeshare Cleaning Policy
With our number one priority being the safety of our timeshare guests, homeowners, and staff we're happy to introduce our new standard in clean – Peace of Mind Cleaning and Safety by RMG.
It is our goal to ensure that our guests and homeowners are confident in the cleanliness and safety of their property when they join us for a Rocky Mountain retreat. To prepare for the return of our guests and owners, we've developed updated cleaning and safety protocols that meet and often exceed the World Health Organization and CDC guidelines for cleaning, sanitizing, and disinfecting each property between stays.
---
Cleaning and Safety Highlights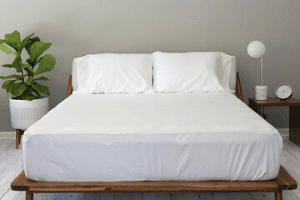 Hospital-grade property cleaning by professionally trained staff
Extensive staff training around handwashing, social distancing, temperature checks, and PPE use.
Gaps between each guest reservation.
Professionally laundered linens by a commercial laundry facility.
Decorative comforters and pillows have been removed
Triple sheeting of a washable blanket on each bed
Extra laundered blankets will be provided for your comfort
All beds will be protected with a zippered mattress encasement and all pillows will have a pillow protector.
We're happy to remove our linens for guests that would prefer to bring their own
Many of our properties have private entrances that do not require access through crowded common areas and check-in desks.
Many of our properties offer keyless entry for zero contact check-in
We will provide remote key pick-up service for those properties that are not keyless.
Maintenance in occupied properties will only be performed in emergency situations.
Private hot tubs located at the vacation rental will be properly sanitized and open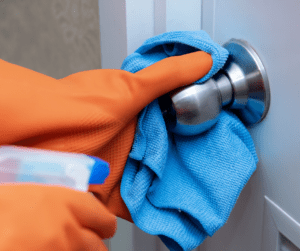 Peace of Mind Cleaning Protocols
We have always taken standards for hygiene and cleanliness very seriously and are taking extra steps to ensure the safety of our guests, owners, and associates. We have been closely monitoring the Centers for Disease Control and Prevention (CDC) and World Health Organization (WHO) statements regarding the coronavirus (COVID-19). Our health and safety measures are designed to address a broad spectrum of viruses, including COVID-19, and encompass everything from handwashing hygiene and cleaning product specifications, to kitchen, bathroom, and bedding cleaning procedures.
Each property is thoroughly and professionally cleaned by our highly trained housekeeping team between each arrival.  Our staff is provided with personal protective equipment and is taking additional precautions by washing their hands, sterilizing high-touch surfaces, and utilizing hospital-grade disinfectants.  Our Rooms Quality Managers complete a rigorous inspection of each property prior to it being released for guest check-in.
Virex II 256 is the cleaning product we use on surfaces throughout our properties.  This solution is used in hospitals across the country to kill most harmful bacteria and viruses. Virex has a very faint smell of soap, is not harmful to breathe, and should not affect people with allergies. We also use Tilex for the bathrooms. This is bleach-based and kills 99.9% of bacteria.
Thirty Hour Gap Between Stays
Each timeshare property will be unoccupied for at least 30 hours prior to your arrival. This will ensure the safety of our housekeepers, maintenance staff, inspection team, and allows additional time to execute our stringent cleaning practices. This also allows you to relax knowing that your vacation home has been properly cared for.
Professionally Cleaned and Sanitized Linens
Our sheets and towels are professionally laundered between each guest's stay. Our supplier processes our linens using a three-tier system that meets all safety guidelines established by the Centers for Disease Control and Prevention (CDC), Occupational Safety and Health Administration (OSHA), and The Joint Commission (TJC). The steps include:
Right Time ensures that linens and terrycloth are washed to meet strict healthcare standards and to remove contaminants.
Right Temperature eliminates bacteria and spores.
Right Treatment means proper handling of linens and terrycloth with appropriately applied chemicals and detergents and professionally finished and wrapped to meet customers' needs.
This same professional linen service company also provides linen, terry, and uniforms to the medical and healthcare industry. We are committed to the health and safety of our guests, owners, and employees. That is why we do not launder our linens and terry in household washers and dryers.
Staff Training & Operations
All RMG staff members have been trained on proper CDC guidelines for washing hands, sanitizing and disinfecting common areas, and promoting social distancing.
Our employees are required to stay home if they feel ill, and we are requiring all staff to have their temperature checked prior to every shift.
During the offseason, our housekeeping and maintenance teams worked diligently to provide deep cleaning, carpet cleaning, and preventative maintenance items.
Should maintenance be required in your property during your stay, guests may be asked to vacate the property or isolate themselves prior to staff entering. Maintenance techs will wear full protective equipment.
---